Organizers spent six years raising funds and completing paperwork to open the Maine Harvest Federal Credit Union in October 2019. It took the credit union just over two years to decide whether to find a bigger credit union. credit to acquire it.
Maine Harvest Federal Credit Union ended 2019 with $2.1 million in assets and 20 members, and goals to attract 100 members and lend $12 million just to farmers and other agricultural operations in its first six years.
As of March 31, 2022, it had $2.8 million in assets, 78 members, and a loan balance of $1 million. While its loans increased by 81% over the previous year, its losses increased.
In its first year, it lost $128,035, or -4.99% of average assets. Last year's losses were $182,634, or -6.14% ROA. Its first-quarter loss was $72,330, or -10.1% ROA, an improvement from -12.85% ROA a year earlier.
Losses are expected for new credit unions as they build up their loan balances.
Scott Budde, president/CEO of Maine Harvest and one of its early organizers, said the credit union has done a good job with lending, but still relies heavily on investment income. Investment margins fell from around 200 basis points to 20 basis points after COVID-19 was declared a pandemic in March 2020.
"We don't get awards for timing," Budde said. "This collapse in rates has pushed our break-even point back by several years."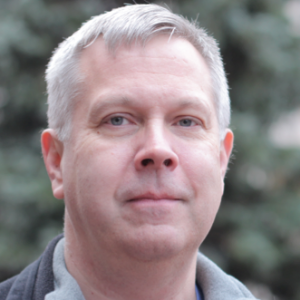 In late 2020, the credit union was forced to lay off two employees, leaving Budde and loan manager Patty Duffy to run the show.
Budde said the credit union still had plenty of capital and the decision to seek a merger was not due to the small size of the organization. "We tried to control that by being very specialized." The credit union only provided agricultural loans. It had no consumer loans, handled no cash, and had no teller lines.
"We've certainly proven that there's a space for very specialized credit unions," he said.
The plan now is to continue their mission as a department of Five County Credit Union ($372.3 million, 28,783 members) based in Bath, Maine, about 65 miles southwest of the Maine headquarters. Harvest in the small central Maine town of Unity.
The merger is subject to member and regulator approval, according to a June 3 letter from Budde, Duffy and board chairman Sam May.
"Moving forward to better serve the needs of Maine farmers and food producers, we will be able to offer a broader range of loans, including lines of credit, larger home loans and "Other options include business checking accounts and personal and business online banking," the letter said.
"We are happy to say that (Five County) strongly embraces our work and is excited to work in the agricultural sector," he said.