A coalition representing Sydney's Arab community and others are calling on patrons and artists to boycott the Sydney festival next January in response to the festival's $ 20,000 partnership with the Israeli embassy in Canberra. The money will be used to stage a performance at the Sydney Opera House of the work of Israeli choreographer Ohad Naharin.
In addition, novelist and community organizer Michael Mohammed Ahmad, who was due to join the festival's board, has now refused to take the post in protest.
Ahmad was among a group of prominent writers and artists who met with festival director Olivia Ansell, board chairman David Kirk and general manager Chris Tooher last week to demand that the festival sever ties with the Israeli embassy.
In a letter to the board, the coalition said the partnership with Israel made the festival "dangerous" for people of Arab descent.
"The Sydney Festival's partnership with the Embassy of Israel and the use of the Israeli government's Ministry of Foreign Affairs logo in festival promotional material creates a culturally dangerous environment for artists and festival-goers of Arab descent," especially those who are Palestinians ", we can read.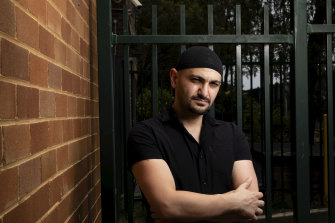 The letter then asked the festival to sever all ties with the Israeli embassy and remove the logos from the festival literature.
On Monday, the board issued a written response to the coalition, which includes the Arab-Australian Federation, the Greens for Palestine and the Jews against the occupation of Sydney.
"We deeply appreciate the time and energy you have devoted to bringing this issue to our attention," the letter signed by Kirk said. "Your detailed presentations – as well as the personal testimonials shared – were generous, educational and informative, and sparked an important dialogue within the Sydney Festival itself."